San Antonio, Texas
We're available to meet with you in San Antonio by appointment only. Please either call or submit an email form below and we will schedule a FREE in-person or virtual consultation immediately.
Our San Antonio Office
1100 NW Loop 410, Suite 700
San Antonio, TX 78213-2258
Phone: (
210) 908-5890
FAX: (210) 908-5891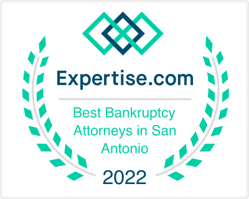 You can schedule a meeting directly with our paraprofessionals and attorneys, who have years of experience in their respective practice areas or fill out the form below if you're unsure how to proceed and would like us to contact you.
Bankruptcy | SCHEDULE A MEETING
Debt Relief | SCHEDULE A MEETING
Foreclosure | SCHEDULE A MEETING
Insurance | SCHEDULE A MEETING
Personal Injury | SEND US A MESSAGE

No matter your situation, we promise a completely confidential, free, and informative consultation. One of our experienced team members will be in touch as soon as possible.
Se Habla Español
WE'RE HERE FOR YOU
Ready for us to tackle your legal issue?
Get the answers you need, when you need them. The attorneys at The Lane Law Firm are here to help you navigate your legal concern, now. Schedule a free consultation now.