3 Considerations Before Hiring a Public Adjuster or Attorney
Greg Tidmore | Aug 29, 2015
---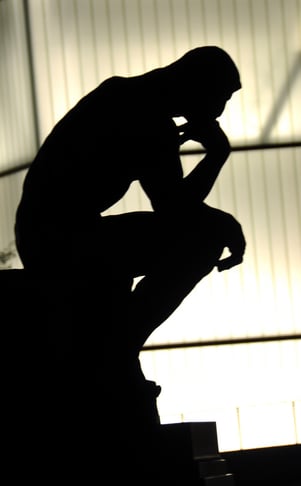 "Don't run before you walk."
Your apartment building is affected by a citywide flood or maybe a fire that makes the local news. You file an insurance claim and soon realize this is a bigger job than expected and you need professional help. You begin interviewing public adjusters and attorneys you are interested in hiring.
All of a sudden, everyone starts throwing numbers, strategies and promises at you. It becomes too much, and you just want to stick your head in the sand. This is the point when you stop talking to everyone.
Sit down and lay out everyone's offer.
The point of hiring an experienced professional is to relieve your stress and help make better decisions.
To help make this decision less overwhelming, here are some thoughts to keep in mind when you are about to hire a public adjuster or attorney.
---
"Don't sign just yet…"
Before picking up the pen and signing your name on the dotted line, there are some things to consider.
It's not you, it's me. One of the most important things to consider is if the company is a good fit for you. You will be working closely with this company, possibly for several months, and they are representing you. So make sure you are comfortable with the way they work and their personality. Any reservations or red flags, don't sign with them and move on.
Stop pushing me. Don't be pushed into hiring someone. After a significant disaster, you will be hit with aggressive sales pitches from adjusters, contractors and others. Take a moment, or two or three, to evaluate what is best for your commercial building or apartment complex. Keep asking key questions. Get answers. Only then will you feel confident about the decision you make in hiring the right public adjuster or attorney.
True Detective. Do a little digging. When interviewing public adjusters or attorneys check references or reviews. Check to see if the company has handled property damage claims like yours. Look for testimonials from past clients on their websites or ask for references that you can personally call. Also, check third party sites such as BBB or Avvo.
"Go with your Gut."
Always keep in mind that the attorney or public adjuster is representing YOU; so make sure it is a good fit. Make sure you feel comfortable they have the ability and resources to carry your case from beginning until the end, which should result in securing insurance proceeds not just to fix the physical damage but make you financially whole.
After reviewing all the information, go with your gut.
Having an experienced professional will provide a strong voice throughout the process and gain you the advantage you need in negotiating a successful insurance settlement.

Have questions or need help with a difficult claim? Schedule a free consultation with us.

---